A review of the Vividred Operation anime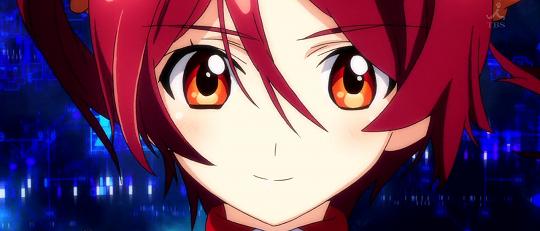 Your enjoyment of Vividred Operation can be accurately measured by whether you prefix "bums" with "little girl" in the phrase "it's full of bums". Thankfully you don't need to wait long for an answer as it's a scant twenty seconds into the first episode before a sunrise from the top of the Tokyo Sky Tree is framed between the legs and crotch of the series' antagonist. You can switch off right there (advisable if your screen is in any way publicly visible) and be safe in the knowledge that the series doesn't get much better.
the smaller the girl, the bigger the hammer
As an entry into the "magical girl" genre it feels a lot like painting by numbers. Spunky and earnest protagonist that acts as the lynchpin of the group? Check. Antagonist who must be won over by the all-encompassing power of friendship? Check. Colour coded sentai team? Check. And yes, red is the leader. Everyone knows that.