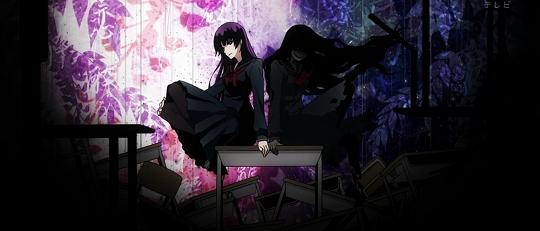 The third episode of Dusk Maiden of Amnesia (Tasogare Otome x Amnesia) has a fascinating hook: perception.
it is critical to the nature of Yuuko - she only exists because others can see her
In the context of the episode it arrives when Kirie challenges Teiichi's vision of Yuuko as a busty, alabaster skinned school-girl and instead claims she is "dripping with hatred" with filthy, cracked skin. From then on Teiichi can only see this ghoulish visage of Yuuko until he forcibly excises it from his mind. It's claimed in an earlier episode that Yuuko only exists in the form of the beholder, so if someone believes her to be a wandering spirit then that's what they'll see her as.