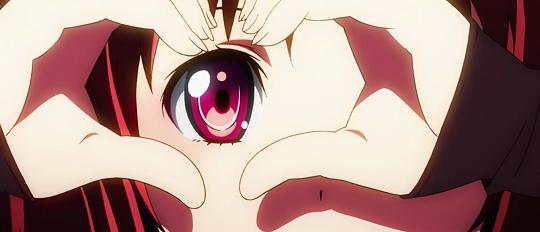 The very last scene of Galilei Donna's eleventh episode is the Earth with the word "Fine" hovering in view. Sure it's Italian for "end", but I can't help feel like it was an exclamation from the production team along the lines of "Fine! Whatever! See if we care!" That's certainly how the series comes across after such an unsatisfying ending and what feels like ten episodes of build-up - about the same sort of rate that a full twenty-four episode series would take - and a single episode of utter ridiculousness.
a pants-on-head stupid conclusion that ties off none of the ongoing storylines
The setup is nuts and bolts basic: little genius girl builds a futuristic aircraft and goes off on adventures with her sisters while being chased by a sinister energy conglomerate and sky pirates. Oh and they're all descendants of Galileo Galilei which is only important because they're hunting for MacGuffins that used to belong to him. Ostensibly because he created an energy source and that's the thing that can break the evil energy corporations grip on the world except this is more or less forgotten about as soon as it's introduced.