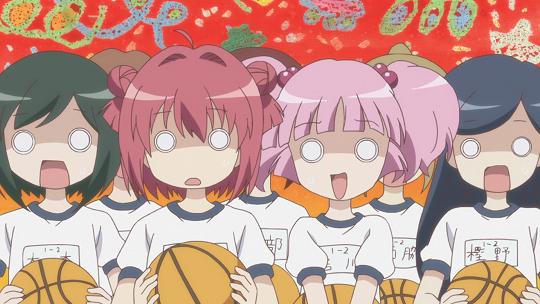 Yuru Yuri is one of the best post-apocalyptic black comedies of recent memory. It's startling how such a bleak and unforgiving situation is afforded fleeting levity by a group of school girls who seem content to ignore such a bad situation.
aliens and androids have been spotted circling the dying planet that is now the Earth
The nameless cataclysm obviously happened some years before the start of the first series and though never mentioned by any of the characters, its lasting effects are plain to see. The Earth we are shown is untainted by bombs or or environmental collapse but instead a complete annihilation of the male species has taken place. Without males the world did not fall immediately to ruin but began a slow decline that the series shows the formative years of.