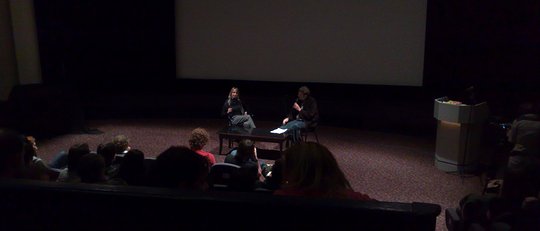 Photo by xahldera and used under the Creative Commons Attribution-Non-Commercial-Share Alike 2.0
Taking place in Glasgow in the week leading up to the Glasgow Film Festival, the premiere was preceded by the airing of the first movie in the Rebuild series: Evangelion 1.0. Bookended by an informative talk by Emily Fussell of the BBFC, and an introduction by the effusive Jonathan Clements. Kicking off a series of animated shenanigans dubbed "Scotland Loves Animation" and succeeding the Scottish anime convention "Auchinawa", Scotland and Glasgow in particular is becoming one of the prime places to catch anime and Japanese goings on.
Beginning shortly before half three in the afternoon, tickets had been purchased online for the double bill and sold out in short order. The line for entering the cinema stretched out of the building and it was immediately obvious by the dress of the patrons what they were queuing for. After a short wait and filing into the surprisingly spacious cinema one of the Glasgow Film Theatre, the proceedings were kicked off by Emily Fussell, a media classifier for the BBFC, with a talk focusing on the tribulations in classifying anime for release in the UK.