A review of the Yurikuma Arashi anime series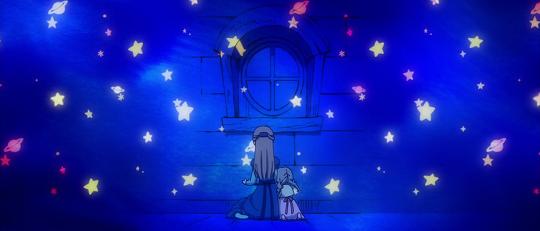 Lesbian Bear Storm (Yurikuma Arashi). Let that title sink in for a bit because as titles go, it's particularly on the nose. Especially so for director and writer Kunihiko Ikuhara whose previous directorial works - Utena and Penguindrum - relied on a slightly less blatant approach to themes and tone.
represents only the visible part of this Ikuhara iceberg
Blunt force is the order of the day here though because from the repeated character refrains through to the imagery and structure of each episode, this is a series that will bludgeon you with its message rather than hide it subtext and inference. What it lacks in subtlety then, as has become a trait of the director's anime series, it makes up for in layers and symbolism.