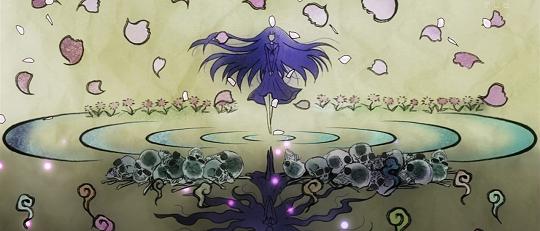 Common stories are when one plus one is two, a great story (as Ken Burns puts it) is when one plus one equals three. At its heart the quote implies that it's the absurd and the implausible that can change a decent story into a brilliant one. So too is it with Tasogare Otome x Amnesia (Dusk Maiden of Amnesia) which, on paper, could have easily ended up as "My Girlfriend is a Ghost". Instead it's an impassioned love story between a dorky teenager and a ghost over half a century old.
a roller coaster of teen angst and emotions - deftly dealing with love, death and jealously
The series starts oddly enough by bifurcating the first episode: the same events but with a crucial shift in viewpoint between each telling. This is just the first in what becomes a host of extraordinarily brave moves in direction by Oonuma that temper his artisan abstractions of
ef - a tale of memories
, keeping the series visually arresting but less navel gazing.