A review of the Seikoku no Dragonar anime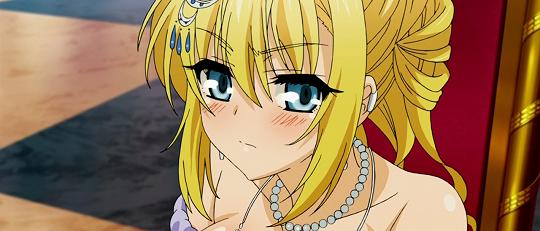 There's a principle in writing drama coined by Anton Chekhov called simply "Chekhov's Gun". It's a straightforward idea with the spirit of it being "don't include anything unnecessary"; a lot of anime do it anyway as either a hangover from their manga or light novel source material, as a way to entice viewers further than the first episode, or as a misguided attempt to construct a foundation for additional instalments. If that's Chekhov's gun, then Seikoku no Dragonar (Dragonar Academy) is Chekhov's arsenal. It's frankly staggering how such a multitude of bits of back story and character development are shown but then never utilised again.
evil schemes so laughably ineffective that all they achieved were minor property damage
Daughter of Avalon? Nope. Silvia and Ash's history together? Nope. Arranged marriage? Nope. Morally ambiguous teacher? Nope. The list goes on and on until by the end you could make a doily out of all of the plot threads that are left hanging. What you do get in Dragonar then is a whole lot of things you've seen before but forced together like ill fitting jigsaw pieces. You've got the precocious and pink-haired loli from Zero no Tsukaima, the improbable harem of Infinite Stratos and the throw-away fantasy leanings of too many series to name.