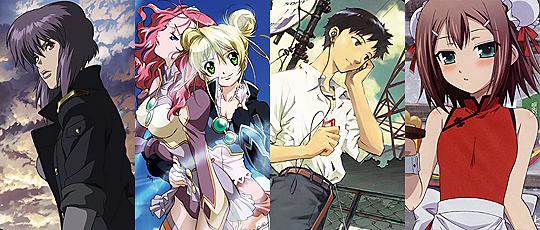 A lot of anime deal with identity, but in different ways: whether it is the all-encompassing, driving force behind the movie and series extravaganzas that are Ghost in the Shell and Evangelion or as an undercurrent to more prevalent themes like with Guts in Berserk or Faye in Cowboy Bebop, it is fair to say that many different anime use identity as at least part of their narrative thrust. Even looking at disparate, popular shows like Bleach and Naruto reveals a simplistic version of the theme with the push to become strong and protect - a topic that is an essay in itself. It's only when investigating beyond the obvious that it becomes apparent identity is prevalent in so many different genres of anime that it begins to reflect how they were conceived and upon the creators themselves.
how flippantly cyborgs view gender when the possibility of reproduction is removed
Identity is a wide and multitudinous topic that has been researched by psychologists and philosophers alike for centuries so it's no surprise it is present in a culturally reflective medium as anime. Perhaps the most subversive and comedic is gender identity and the question of what defines gender. The earliest anime I can recall that toyed with this is
Ranma ½
which had the titular protagonist switch from one gender to the other with the application of cold and hot water - it is played for laughs more than as a thoughtful treatment on the subject but the enforced gender switching is in so many other series from
Kashimashi
to
Kämpfer
that it can hardly be ignored. This is without mentioning the less extreme sex swapping with cross-dressing  which has of course birthed one of the most cherished anime cultural staples: the trap.