Maulings, minds, monsters and megacities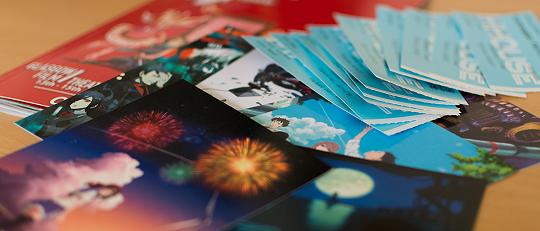 The Sundays of prior Scotland Loves Anime events are typically slower paced affairs: the competition films have been aired, the jury has deliberated and now it's time for films and shorts that may not always be premieres, but definitely warrant your attention.
a stronger than average showing with this now being the 8th SLA
Kicking off the day with the third and final instalment of Kizumonogatari certainly bucks that trend, excluded from competition for being a franchise film but no less visceral for it. Ostensibly Akiyuki Shinbo's second film in the festival, Jonathan Clements' introduction shed some light on the "Chief Director" position that many productions now have, effectively big names attached to a project, often without the onerous burden of working on it. Suffice it to say, a lot of the directorial duties may have fallen to Tatsuya Oishi, though you wouldn't know it once Kizumonogatari Part 3: Reiketsu started. If you've made it to this last entry in the film series, you know what you're getting yourself into: hard colour cuts, circuitous point making and slapstick dismemberments.