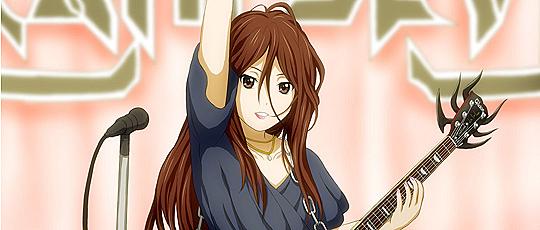 The most innocuous of episodes and off-the-cuff remarks can lead to the most fascinating of rabbit holes. In this case, Sawako of K-On!! and why despite all of her obvious positive attributes, is unable to find a boyfriend and get married. It would seem she has everything going for her: looks, demeanour, intelligence and drive but it's only when scratching beneath the surface that it becomes apparent how much is aligned against her happiness.
The obvious remarks on this: she's fictional and the chances of finding a compatible partner are always slim. The former means that her status of being single is part of the character written for her, however as with other elements in anime, it is reflective of deeper social issues.
Ironically the past she desperately hides would likely offer her more opportunities to find a partner
Finding a compatible partner usually boils down to waiting for a perfect partner - what that definition of perfect is varies, but the mentality is universal. Do you settle and potentially miss out on somebody better suited or do you maintain your standards and threaten to reject a more than acceptable match for some potentially minor fault. It seems that a large part of the Japanese ethos favours "wait-and-see", forgoing decisive action and hoping for a better situation to arise; while not universally true the best demonstration of this can be seen in their financial crisis in the 1990's, had the banks taken action instead of waiting in the hope that the economy would revive, the so-called Lost Decade may not have happened. But even if Sawa-chan isn't being unnecessarily picky, there is a vast array of barriers obstacles of her control.